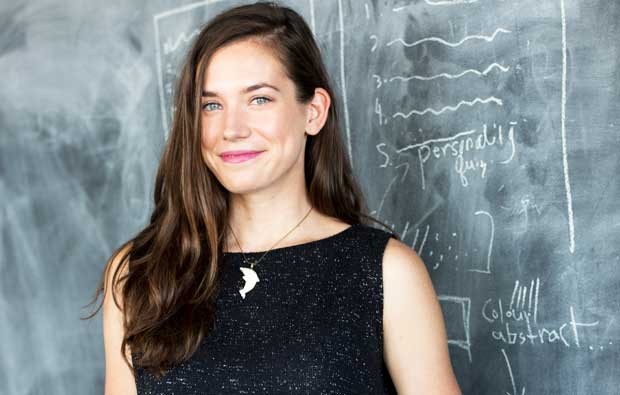 My name is Hilary Bergen and I am an FRQSC Postdoctoral Researcher at The New School in New York City. My postdoctoral research explores the intersection of dance, animation and virtual reality technologies (VR), to consider how organic and digital gesture is productive of new kinds of bodies and conceptions of anima (Latin for "soul").

I have a Ph.D. in Interdisciplinary Humanities from Concordia University in Montréal. My doctoral dissertation is titled, "Dancing Media: The Contagious Movement of Posthuman Bodies."

You can browse my

publications

and

presentations

here.

I am a trained professional dancer who holds a B.A. Honours in Dance from the University of Winnipeg and the School of Contemporary Dancers, as well as an M.A. in English Literature from Concordia University.

I have been interviewed about my research by CBC, Le Devoir, Quebec Science, CKUT Radio and The Lady Science Podcast.

My areas of expertise include screendance, cultural techniques, posthumanism, the imbricated histories of dance, film and animation, feminist media studies, critical race studies and virtual embodiment.

CV (updated April 2023)